In 2021, I read 100 books. It might have meant spending the two weeks leading up to New Year's speedreading eight books, but what matters is that in the end, I made it. Of the 100, I'm highlighting 20 of my favorite reads last year, in no particular order.
When taking a quick look at my Goodreads account, it's become evident there are certain genres I've given more love to than others. To keep it simple, I've split my top 20 into these categories. Get ready for some recommendations on the following:
fiction,
autobiographies,
graphic novels,
essays,
feminism,
and professional development.
Fiction
Fiction will always have my heart over non-fiction, despite this last year being more focused on the latter for speed reasons. Still, I made sure to add fiction to the reading list whenever possible (aka whenever I wasn't behind). These were the best of the best.
Cat's Cradle by Kurt Vonnegut
I'm a sucker for well-done satire, and Kurt Vonnegut's Cat's Cradle did not disappoint. If you're looking for a genuinely funny, satirical take on science and religion, look no further.
The Picture of Dorian Gray by Oscar Wilde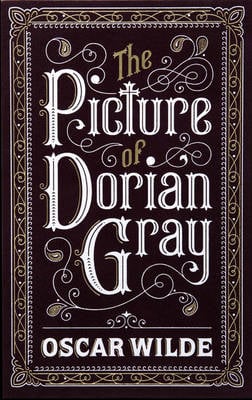 The story of a young, handsome, yet cruel man who seemingly never ages, but who's driven mad by a portrait of him that becomes older and uglier with each act of cruelty.
Clever writing paired with great characters and a hint of controversy (at the time) for its homosexual subtext. Oscar Wilde's wit is famous for a reason.
Good Omens: The Nice and Accurate Prophecies of Agnes Nutter by Terry Pratchett and Neil Gaiman
Before reading this book, I was well-versed in Neil Gaiman and a newbie to Terry Pratchett. I'm now trying to remedy the latter.
A fun read about an angel and a demon who are working together to avoid the apocalypse because they like being on Earth too much. Add in some anti-Christ and witch shenanigans, and you've got yourself a fun comfort read.
Out of Bounds by Beverly Naidoo
On the heavier side of things, there's Out of Bounds by Beverly Naidoo, a book about racism and apartheid in South Africa throughout the decades.
Each chapter details a separate story related to the societal changes caused by increasing (and eventually decreasing) racism during each particular decade. It's a heartbreaking and sobering reminder of the potential humans have in being inhuman to others, based on something as arbitrary as the color of one's skin.
Autobiographies
Sometimes the best life advice comes from people sharing their own stories. In 2021, spending most of it cooped up in my home, unable to do much, I leaned into my obsession with hearing about other people's interesting lives and dove into some top-shelf autobiographies.
My Life in France By Julia Child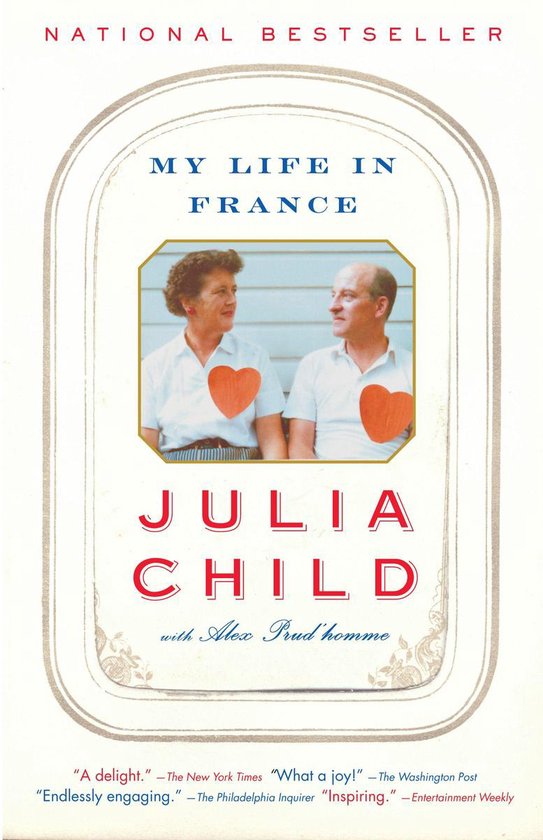 Julia Child is a treasure. I picked this up because of the Julie & Julia movie and was not disappointed.
It follows Julia Child's life after she left the US, detailing her lifelong affair with French cooking (and France itself). Highlights include her loving relationship with Paul, the arduous journey of publishing her first cookbook, and her frank but wonderful tone of voice, that sweeps you into the story of her life with ease.
The Autobiography of Gucci Mane by Gucci Mane
Some background: my partner, G, and I sometimes read books to each other in the evening. If you're white, I do not recommend trying to read this out loud, because you'll be censoring yourself a lot.
Despite this initial hiccup that led to choosing another book to read out loud instead, this book made me majorly respect Gucci Mane. From his roots to his rise to fame, to his battle with addiction, to his arrests, each page had me hooked. His story deserves to be heard, and his redemption is one you'll be rooting for by the end of the book.
You don't need to be a rap fan to appreciate this one.
Dapper Dan: Made in Harlem by Dapper Dan
Love it or hate it, logomania has its place in fashion history, and it all started with Dapper Dan.
A hustler turned fashion trendsetter, Dapper Dan was the first to take high fashion brands' logos and not only make entire clothing items out of them but also make them available to the black community. Going largely unrecognized by these same fashion houses he helped modernize for most of his life, he helped cement the relationship between these fashion houses and some of the greatest black entertainers from the 80s onwards.
If you're into fashion history that deviates from the traditional European luxury brands, I'd check this out.
Cash by Johnny Cash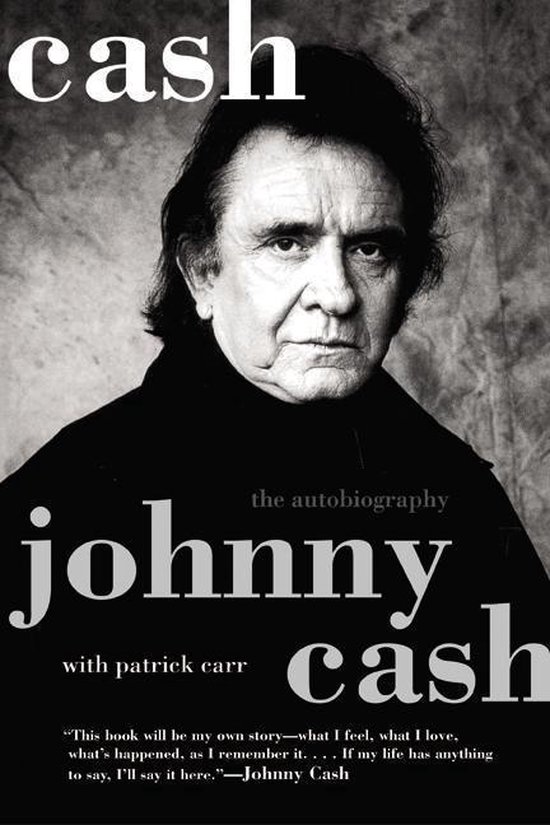 Things I recommend: this book. Things I do not recommend: reading this book and then remembering that the music video Hurt exists and re-watching it five times in a row on YouTube, with a glass of white wine, until you're sobbing all over your keyboard at one in the morning on a workday.
In this autobiography, Johnny Cash looks back at his life, sharing the highs and the lows, from amphetamine addictions to his relationship with June Carter Cash.
Graphic Novels
If you're still on the fence as to whether graphic novels count as real novels, these next few might finally convince you otherwise. We're moving past superheroes for this one.
The Complete Persepolis by Marjane Satrapi
A first-hand account of a young woman living through the Iranian Revolution, and the ramifications of it on her life including her move to Europe.
It's hard to find a more unique, poignant, and deeply personal story anywhere else. All I can say to not spoil it: just check this one out.
Pyongyang: A Journey In North Korea by Guy Deslisle
Guy Delisle is a French-Canadian animator who makes travelogues of his work supervising animation studios in other countries.
In Pyongyang, he offers insight into what life in North Korea is like as a foreigner, without being sensationalistic. His approach makes the strange mundane, giving it a more "slice-of-life" feel than the usual exploitative, sensation-seeking, undercover journalist one that tends to be the angle of most insider stories about life in North Korea.
Solutions and Other Problems by Allie Brosh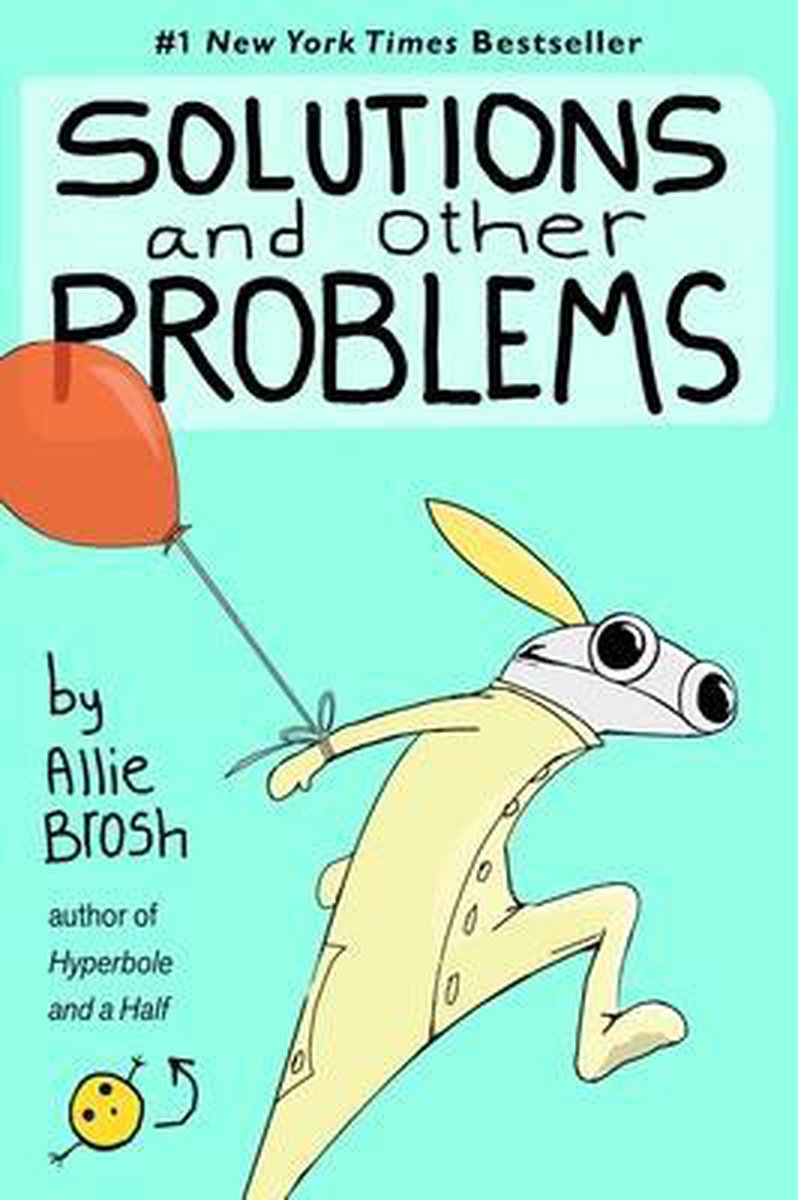 I used to read Allie Brosh's blog, Hyperbole and a Half, religiously in middle school. Whatever she posts hits me right in the funny bone, every time. On top of that, she's also able to hit an emotional nerve, with her last book having one of the most recognizable depictions of depression I've ever come across.
So, when I found out she released Solutions and Other Problems, I bought it and read it within two days. Once again, Allie Brosh hits the perfect balance of funny, bizarre, and heartbreaking that gets me every time.
Essays
This might not be a surprise to those who regularly read my blog, but I love essay compilations – especially funny ones. Here are the highlights of 2021.
The Best of Me by David Sedaris
David Sedaris is one of my favorite authors, and as such, a compilation of his top essays was always going to end up on the best list. Snort-worthy, slightly neurotic, and off-beat – just what you'd expect from one of the funniest authors out there.
I Feel Bad About My Neck: And Other Thoughts On Being A Woman by Nora Ephron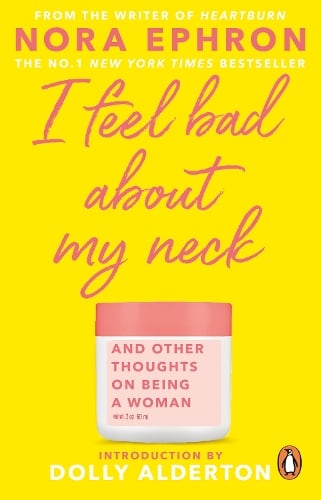 Another compilation of funny essays, this time by Nora Ephron. Although I originally knew her for her writing work on my favorite rom-com, When Harry Met Sally, her essays didn't disappoint. A fun read covering topics ranging from aging to housing in New York, that'll make you chuckle.
Feminism
2021 was the year of moving beyond my narrow understanding of the female experience, instead choosing to focus on intersectionality. Here were the best of the bunch.
It's Not About The Burqa by Mariam Khan
A compilation of essays from different English-Muslim women about what it means to be a Muslim woman, and more specifically, what it means to them to be a Muslim woman in the United Kingdom.
A book interested in giving a voice directly to these women, instead of having a white knight Westerner speaking for them.
Hood Feminism: Notes From The Women That A Movement Forgot by Mikki Kendall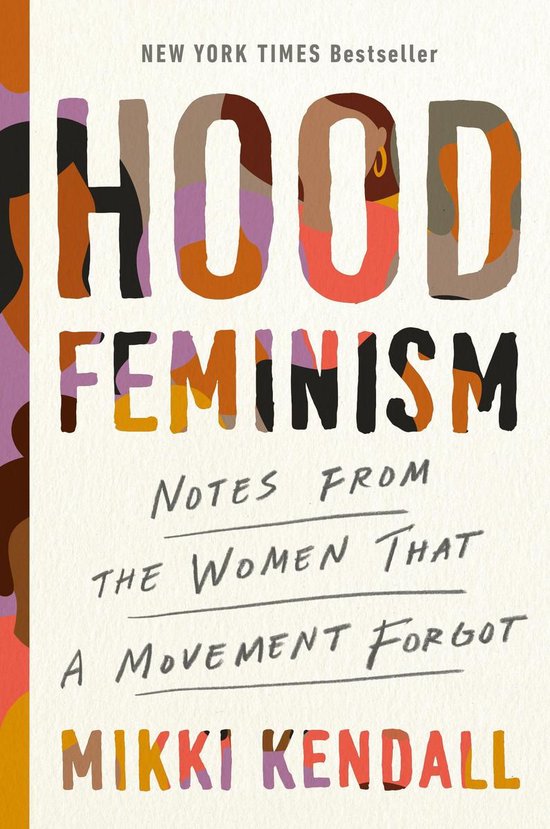 Feminism that chooses to leave some women behind to benefit others, isn't feminism.
In Hood Feminism, Mikki Kendall breaks down exactly where modern-day feminism is lacking in supporting black women (and other women of color) in America today. By stating the facts, she leaves little doubt as to why feminism should focus on intersectionality and encourages magnifying BIPOC women's voices to help their communities, instead of hogging the microphone and turning to blanket solutions that ultimately silence them, while raising up the few.
Whipping Girl: A Transexual Woman on Sexism and the Scapegoating of Femininity by Julia Serrano
A trans woman shares her thoughts on feminism, misogyny, and womanhood, based on her experience being raised male and later living as a woman.
Her point of view on misogyny, female sexuality, and trans-exclusionary radical feminists (also known as TERFs) are eye-opening, to say the least.
War's Unwomanly Face by Svetlana Alexievich
A tough read, but one that's worth it.
Svetlana Alexievich shares interviews with hundreds of Soviet women who fought in World War II. In it, the pomp and circumstance of war are torn down, and the everyday stories of women on the front lines are pushed forward.
Svetlana Alexievich does a fantastic job of not only highlighting the difference in these women's experiences compared to the men but also the differences in storytelling between men and women. The little details are what make this one a must-read.
Professional Development
In January of last year, I started off the year at a new company, with a new role. To make sure I made the most of it, I added many books on marketing, communications, and writing to my reading list. These were the ones that stood out.
The Ask, You Answer by Marcus Sheridan
If you're not in marketing, you can skip this one. But if you're in marketing, this book is your essential guide to content marketing.
In it, you'll find actionable advice, real-life examples, and a person-centric approach. The last part, in particular, is what sets it apart from the rest of the marketing drivel.
Lost And Founder: The Mostly Awful, Mostly Awesome Truth About Building A Tech Startup by Rand Fishkin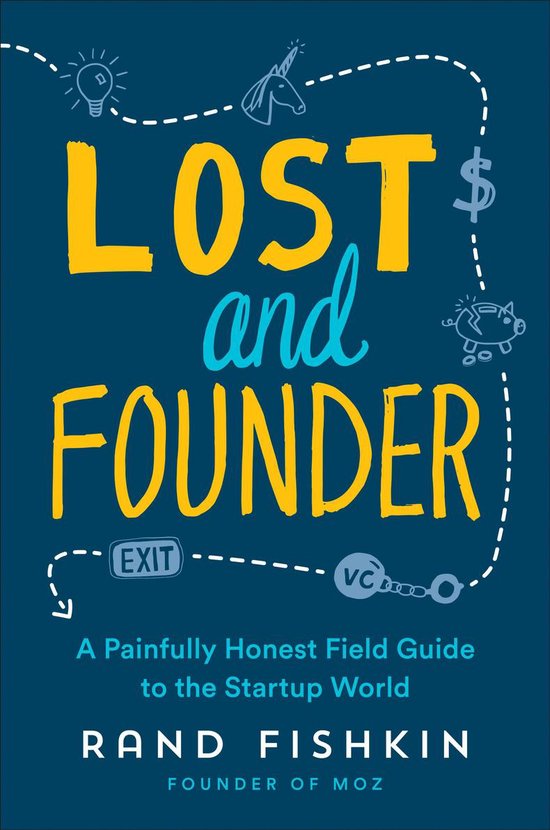 A book I did not expect to enjoy as much as I did. Although I have no interest in being a founder in a start-up, it'd been so heavily recommended, I caved. And I'm happy I did.
It's clear that Rand Fishkin is an experienced writer. His openness with his failures (and not just successes) and de-romanticization of the start-up sphere make this the first start-up-related book I've read that doesn't come across as an extensive ego-trip.
On Writing: A Memoir Of The Craft by Stephen King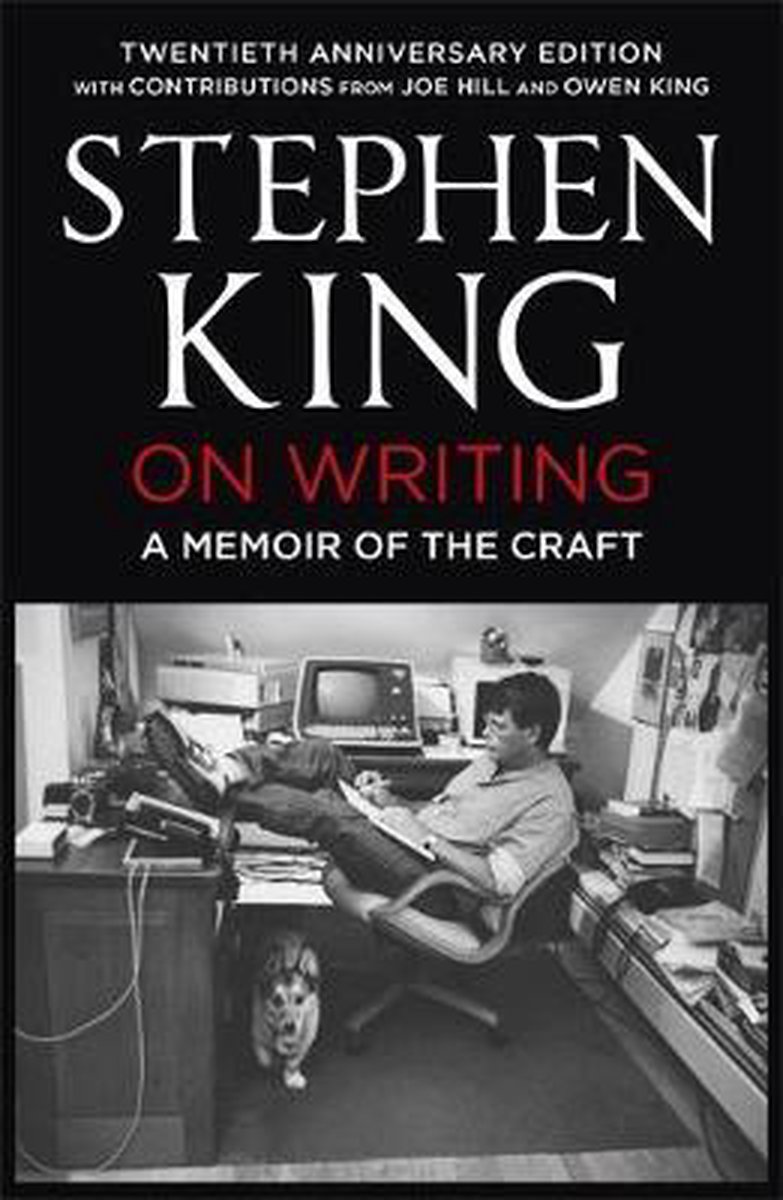 I've already written about why you should read On Writing by Stephen King if you haven't already, so I'll keep it short: great tips about writing from a great writer. The memoir part of this book is phenomenal.
And that's a wrap! I'm doing 60 instead of 100 this year, so if you have any recommendations based on these, drop them in the comments. I'm always looking to add to my never-ending reading list.
Like what you see? I post a new blog every beginning of the week where I talk about… whatever THOUGHT interests me that week. Expect a bit of books, travel, beauty, life lessons, and taking pop culture way too seriously.